You must allow cookies and JavaScript for a proper shopping experience.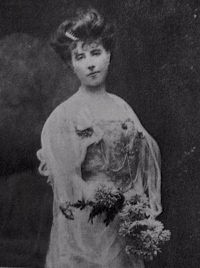 This catalogue has books by and about Elizabeth von Arnim. Please click "view more" in listings to see proper formatting.
We attempt to describe all flaws. We want you to be pleasantly surprised instead of disappointed when your books arrive.
All dust wrappers are in protective mylar covers. All books are subject to prior sale.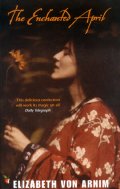 Price: $11.75
Publisher: London, Virago Press : c1922,2003
Seller ID: 5534
ISBN-13: 9780860685173
Binding: Paperback; Trade PB
Condition: Near Fine
---
A new book with faint edgewear.; This edition has an introduction by Terence de Vere White. Basis for the wonderful movie of the same name. Four British women spend a revealing, and perhaps life changing, one month holiday at San Salvatore, a castle in Italy.; 'Four very different women respond to a discreet advertisement in the newspaper to stay at a mediaeval castle on the Mediterranean. The spirit of that place works remarkable changes on the woman, who quickly realize that there was more to San Salvatore than they expected, and more to each other and themselves than they had ever dreamed...
View More...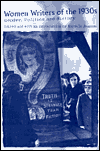 Price: $29.50
Publisher: Edinburgh, Edinburgh University Press : 1999
Seller ID: 5187
ISBN-13: 9780748611126
Binding: Softcover; Trade PB
Condition: Near Fine
---
A new book with faint edgewear.;
Sixteen essays on women writers of the liberal-left in the 1930s. Writers discussed include Elizabeth von Arnim, Elizabeth Bowen, Vera Brittain, Katherine Burdekin, Nancy Cunard, Storm Jameson, Rosamond Lehmann, Naomi Mitchison, Jean Rhys, Stevi Smith, Sylvia Townsend Warner, Rebecca West and Virginia Woolf.
View More...