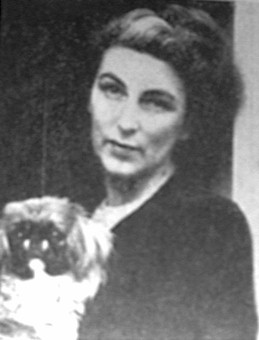 Rumer Godden
10 Dec. 1907 - 8 Nov. 1998
The title of the second volume of her autobiography is from an Indian proverb: "Everyone is a house with four rooms, a physical, a mental, an emotional and a spiritual. Most of us tend to live in one room most of the time but unless we go into every room every day, even if only to keep it aired, we are not a complete person".
 Our Rumer Godden catalogue has books by and about Rumer Godden.
Other catalogues accessed by using the dropdown menu Catalogues above.
 All books are subject to prior sale. All dust wrappers are in protective mylar covers.
We attempt to describe all flaws. We want you to be pleasantly surprised instead of disappointed when your books arrive. Digital photograph of any book sent via email upon request.
---
The Rumer Godden Literary Trust now has an official web site. It has a short biography and an extensive bibliography.